Milestone?
Hey Internet And by that I guess I mean the few people following this thing I don't use much because I'm terrible at social? I just wanted to let you know I finished my Shitty First Draft. It has problems and some of them I dunno what to do about 'em and it took way too long but I'm still kinda proud of myself! I think it's hard to tell sometimes anyway, just...
1 tag
Self-indulgent drivel
I got lonesome for Wren/Isthmi shenanigans. And then it turned into drama instead of shenanigans??? Well whatever. With apologies to LW because I wrote this entirely without permission and probably screwed something up. [[MORE]] ——— It was sunny out, but if they were at the park, it had to be sunny. It stood to reason. You couldn't sunbathe without any sun. And Wren, at...
2 tags
On the subject of pages
The main page got a big makeover, too. Bye-bye not-blog.
5 tags
3 tags
Texts with Megan
Me: /just backed Benign Kingdom for 60 bucks
Megan: I JUST DID THAT TOO. D:
Megan: WHAT ARE WE RELATED OR SOMETHING
Me: Stop influencing my actions through our psychic bond.
Megan: Stop having the same taste in webcomics as me!
3 tags
Minor life occurrences
So, we got sold last week. That is to say, last week the parent company of the company I work for announced to the staff in a tiny, sweaty conference room on the second floor that they sold the property to a smaller company out of Wyoming that saw it was profitable and wanted to buy. (Well, okay, what they told us was that they saw our staff and newspaper work were so good they wanted to buy. At...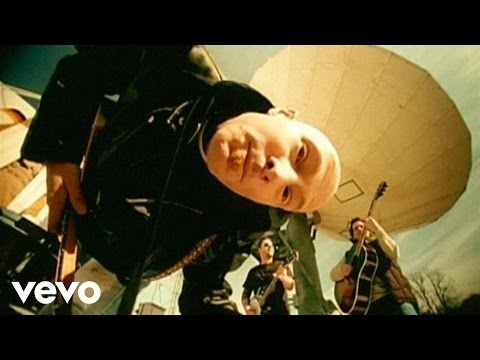 2 tags
#30
Name: Jukka (possibly her actual name) Age: older than she looks, and she looks about 25 Occupation: watcher Genre: fantasy Rough description: dark blue hair, but not as dark as Kin's, pale silver eyes, darker gray skin, 5'3"; willowy and fleet and almost never still More: Jukka was young when her people perished in the Ascension, but unlike her companion, she's lived...
2 tags
#29
Oh damn son nearly done. Today and tomorrow are semi cheating in the same way that Shep and Gilly were semi cheating, as they were characters who already existed in some form, fashioned to a new setting. The next two are more like .. fleshing out characters who never actually got all that fleshed out in the setting they were deposited in, though that setting isn't changing all that much....
2 tags
#28
Name: Scinta Age: 23 Occupation: faithful servant Genre: fantasy Rough description: essentially a walking rat, about 4' tall, jet black fur, long, thick tail; a little scrawny for her kind More: Scinta is a druva of the rathim clan, called demihumans or beastmen by people who want to be insulting about it. Her clan, despite their spread to almost every corner of the continent, is known to...
2 tags
#27
Name: Shep "Lightfoot" Ahressi Age: 28 Occupation: forager Genre: sci-fantasy Rough description: sandy-haired and lean with gray eyes, 6'1"; cheery and devil-may-care, for the most part More: Unlike his brother, Shep's ambitions lie closer to home and mostly in storehouses of the other domes, not that he tells his family that. He and a small group of like-minded...
2 tags
#26
Name: Gillum "Gilly" Ahressi Age: 17 Occupation: bard-in-training Genre: sci-fantasy Rough description: mousy brown hair in a page cut, brown eyes, 5'9"; skinny and a little underfed, also awkward and unsure of himself More: Gilly discovered his love of music at a young age, when a wandering minstrel stopped at the agricultural dome where his family worked. He'd...
2 tags
#25
Name: Nel'toleth Age: 17 Occupation: dreamwalker Genre: hurf Rough description: green, tendril-like hair, pale skin with a blue-ish tint, 5'7"; small and a little pudgy, has a sleepy air about her More: Nel has been more at home in her dreams than in the waking world, and it almost came as no surprise — to her at least — that she could visit the dreams of others....
2 tags
#24
Name: Helen Miller Age: 27 Occupation: flower seller Genre: slice of life? Rough description: black hair, cropped short, gray eyes, 5'8"; sturdily built and a little muscular, keeps herself in decent shape More: Helen washed out of the army, but she keeps herself in shape out of habit, even after returning to help her parents run their shop. She isn't much interested in...
3 tags
... yep.
Dianna: Jenna, do I have any death notices?
Kevin: You don't have anything -- not even services.
Dianna: Thanks, Jenna!
Kevin: No problem!
Dianna: Why is there kindness in your voice, Jenna?
Me: I think the more important question is "why is my voice male?"
2 tags
#23
Name: Rista of the Leeward Wood Age: 42 Occupation: hedge witch Genre: fantasy Rough description: pale skin, dark, reddish hair, 5'5"; neat and compact, moves with practiced confidence, particularly in the woods More: Rista wasn't expecting to take in a child on a permanent basis, and she's done the only things to raise her that she knew how — teach her the craft...
2 tags
#22
Name: Raine of Leeward Wood Age: 11 Occupation: hedge witch in training Genre: fantasy Rough description: dark skin, tangled black hair, pale brown eyes, 4'6"; skinny and quick More: Raine was barely an infant when the hedge witch took her in, a favor to parents who never returned, and she's lived in the woods since, barring a brief attempt to take her to a more normal family...
2 tags
#21
Name: Lim Vao Age: 27 Occupation: shepherd Genre: whatever Rough description: tangled brown hair, brown eyes, mottled brown skin, 5'6"; small and slim, hair braided back to keep it out of her face More: Lim Vao has tended the herds of the great beasts since she was young, as did her mother and her mother's mother. Sacred to the mother goddess, only women tend the animals,...
2 tags
#20
Name: R'kash Age: 72 Occupation: seeker Genre: fantasy Rough description: small and slim compared to his kin, about thirty feet tall and 100 feet long; scales pale yellow with an irridescent sheen, blue eyes More: R'kash wasn't even clutched when the queen disappeared in a warp storm 200 years ago, but he knows her scent as well as any other dragon in his clan. Inspired by...
2 tags
#19
Name: Mil Chevas Age: 237 Occupation: guardian Genre: fantasy Rough description: Chevas is a bustling, harbor city, surprisingly clean and crime-free; Mil Chevas represents herself as a statuesque woman six feet in height with black hair, black eyes and pale skin with a dash of freckles More: Mil Chevas was human once, as every city guardian was. Few hear the calling or have the opportunity to...
2 tags
#18
Name: Brannon Kellman Age: he stopped paying attention around 125 Occupation: vampire Genre: suuuuuuuuuupernatural Rough description: black hair, deathly pale skin, gray-ish eyes, 5'6"; chubby, shabby and frequently hungry More: Brannon was turned in a moment of desperation, and the act has been a constant source of embarrassment for his patron. He was so whiny, childish and...
2 tags
#17
Name: Olus Shea Age: 74 Occupation: religious leader Genre: everything Rough description: bald, watery blue eyes, closely trimmed beard, outwardly befuddled disposition More: A man who initially joined the church for the love of his deity, Olus has watched the clergy, in his region in particular, become consumed by politics. He fell briefly into depression, and that spell was enough for some...
2 tags
#16
Teenage boys, possibly the demographic I am least in touch with. — Name: Rico Evans Age: 16 Occupation: jock Genre: drama/slice of life Rough description: black hair, dark eyes, 5'10"; muscular, athletic, came equipped with an overactive imagination More: Rico knows he has it pretty good. He made the football team with zero effort, and his grades are passable. His parents...
2 tags
#15
The prompt I scribbled down for both today's post and yesterday's was "a girl who's never seen the sun." I don't think either one that I came up with was particularly close to the original idea I had, but I don't remember what that was. So I just decided to take it in two completely different directions and see what I came up with. — Name:...
2 tags
#14
Name: Slen Karda 54 Age: 17 Occupation: slave Genre: fantasy Rough description: pale skin, colorless eyes, hair with very little pigment, 5'4" standing up straight; hunched, scrawny and small More: Slen Karda 54 was born a slave in underground paradise of New Pallas, named and numbered according to master and location. She works for the smiths, rather than in the mines with her...
2 tags
#13
Name: Jeren Ruda Age: 24 Occupation: hunter Genre: fantasy Rough description: brown hair, bearded, brown eyes, 6'2"; lanky, awkward, still finding his place More: Jeren wasn't born into the town near the edge of the wood, but he has spent most of his life there, and even now he's treated like an outsider. He's never thought the myths about the forest held much...
2 tags
#12
Two for one today. Name: Notch and Nudge Age: they don't really know Occupation: wild spirits Genre: fantasy, it's always fantasy with me Rough description: vaguely humanoid, vaguely female, but since they can take any shape they want, it's hard to know; usually seen as dark shapes in the forest with bright eyes More: The twins have occupied a place in area folklore for at...
2 tags
#11
Name: Phyllis Luna Age: 35 Occupation: researcher, historian Genre: post-apocalyptic/supernatural lolol Rough description: frizzy brown hair, green eyes, tanned skin, 5'7"; knowledgable and sometimes brisk, stocky and chubby More: Before taking up the mantle herself, Phyllis spent her life following her parents from wasteland town to wasteland town, speaking to the oldest residents...
2 tags
#10
This is kind of cheating … a recast of a character I already had. But oh well. Name: Aya Lin Fasi Age: 27 Occupation: hunter-for-hire Genre: your face Rough description: dark hair, cropped short and slowly bleaching, sea green eyes (originally dark blue), 5'10"; leanly muscular, fierce, good with swords More: Aya and her sister, Elli, fled a raid on their home village and...
2 tags
#9
Name: Morris of St. Murine's Age: 42 Occupation: priest Genre: derp Rough description: mouse-brown hair, tanned skin, 5'6"; small, stocky, mild-mannered More: Morris had a surname once, but he's not sure even he remembers it. When he was a small child, his parents dropped him off at a shrine to a martyr known for her charity toward children and never came back, perhaps...
2 tags
#8
Name: Tommy Gil Age: 23 Occupation: freelancer Genre: derp Rough description: black hair, unkempt, with scruffy stubble, blue eyes, 5'8"; sneaky, shifty, on the skinny side More: Tommy Gil almost always tries to take the easy way out, and it usually ends up making life more difficult for him. Born to wealthy parents with high expectations, it didn't take him long to settle...
#7
Name: Liev Age: 11 years since construction Occupation: servant Genre: derp Rough description: white hair with a hint of green, pale, grayish skin, dark, faceted eyes, 6'3"; willowy and surprisingly strong, given she was constructed of stone and wood More: Harvus Norheim's favorite construct, also the first he considers a complete success. She has a full emotional spectrum and...
2 tags
#6
Name: Harvus Norheim Age: 81 Occupation: wizard Genre: derp Rough description: long white hair, ponytailed, neatly trimmed beard, glass-green eyes, 6'1" if he manages to stand up straight; bent, crotchety, and probably smarter than you More: Harvus Norheim of the Banry Shore Norheims spent his lifetime dedicated to the study of magical energies and their practical applications, but...
3 tags
oh hey sometimes these guys talk
"This isn't what I wanted." He stared vacantly over the cliff and into the ocean, holding his helmet loosely between his knees. The waters had stilled, swallowing up the last signs of the battle as if it had never existed. Behind him, he heard his friend shift, probably folding his arms. "I very much doubt it's what your creator wanted." "He wanted...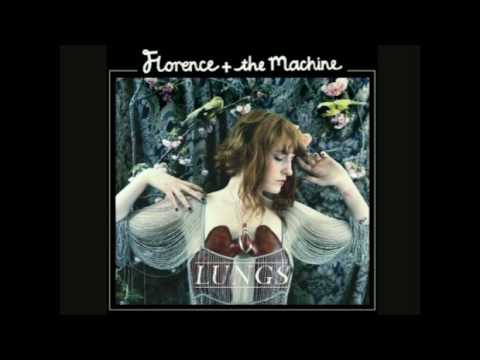 2 tags
#5
Name: Tolem Earthspoken Age: 194 Occupation: caravan guard Genre: fantasy Rough description: ruddy hair, dark eyes, 4'1"; short, thick, stocky More: Tolem left the deep kingdoms as a lad of 90, the son of exiles who'd chosen the wrong side of a brief but furious conflict between two noble clans over the disposition of two precious mineral veins near the south of his home city....
2 tags
#4
Name: Melanie Jesko Age: 34 Occupation: sales clerk Genre: drama Rough description: blonde hair, blue eyes, 5'8"; barely overweight, looks almost constantly weary More: Melanie Jesko does her best, but it never seems to quite be enough. It's possible her "best" is limited by her habits and her low opinion of herself, but she's never taken that into...
2 tags
#3
Name: Roger Aiken Age: 39 Occupation: former rancher, now rambler Genre: drama Rough description: brown hair, brown eyes, 5'10"; fit enough, doesn't keep up with it, lazy about life in general More: Burned more than once in the realms of home, work, and love, Roger has taken to a live of casual acquaintance. He has no difficulty finding work, though retaining it is more...
2 tags
#2
Name: Annalise Jesko Age: 15 Occupation: student Genre: drama Rough description: blonde hair, blue eyes, 5'7"; skinny, angular, still hasn't grown into her body yet More: Annalise is goal-oriented, ambitious and high-strung, most of her concentration spent on acing her classes in an attempt to become more than her perception of what her mother is. She hasn't got much use...
2 tags
#1
I wanted to try this challenge, but since I don't really draw, I'll be doing it a little differently. I also put it off for two months so my sister and I could do it jointly. So maybe it'll be 31 one characters in 31 days? Maybe. I apologize in advance for spamming your dash. Name: Arem Age: 14 Occupation: goatherd Genre: post-apocalyptic Rough description: Dark skin, black...
So we watched the Hobbit trailer
Me: I'm still stumped as to how they're gonna work Galadriel into it, though.
Me: Maybe she'll be visiting Rivendell or something.
Justin: It looked like she was in Rivendell, yes.
Me: hahaha
Me: welp.
Justin: I assume they will use her to give some sort of foreshadowing or something to connect the Hobbit to the Lord of the Rings, again for people who don't know what the fuck is up.
Me: Yeah.
Justin: Or maybe she is Gandalf's romantic interest, I don't know.
Justin: She did seem to be getting a little touchy-feely there with his hair.
Me: She's married :( wtf Galadriel don't be cheating
Justin: :)
2 tags
Dur dur dur
Hey did you know that once upon a time I (well, LW and I) wrote a quest for a private RO server? The server got shut down and it never got used and it was really freaking long and took forever to code. But I liked it, and now it's up on the Internets publicly forever. Or at least it will be up publicly whenever that part of my web page is done. Dumb fantasy story news: 37,859 words and...
2 tags
1 tag
1 tag
I don't produce much content anymore
But I by god love redesigning my web page. Incomplete mockup here. Not everything works, etc. etc. etc. It'll go up officially when some of the ridiculous projects I started get finished. Hopefully this change will be a little more permanent than some others?? I hammered it out over the course of eight or so hours yesterday. I even drew and vectored the cat specifically for that...
2 tags
2 tags
2 tags
2 tags
2 tags